Hatoful Boyfriend creator alleges Epic never paid her royalties
Hato Moa attests she hasn't received payment for her popular avian dating sim in the last two years.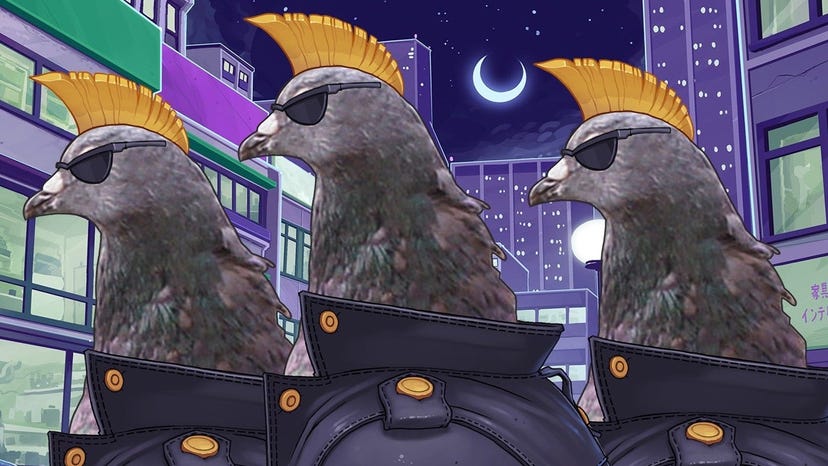 Hatoful Boyfriend's original creator Hato Moa has alleged Epic Games hasn't paid her royalties in the past two years. On X, Moa revealed she's received "no payment" for the visual novel since Epic purchased Mediatonic back in 2021.
Her claim was spurred by last week's layoffs at Epic. which were said to be especially impactful for Mediatonic. Beyond Epic insisting that it remains invested in the developer's multiplayer game Fall Guys, the status of Mediatonic and those who remain there are currently unclear.
Moa originally created the game under her dōjin circle (or special interest group) PidgeNation Inc. as an April Fool's joke. Following the success of the initial 2011 Flash version, Hatoful Boyfriend was remade by Mediatonic in 2014.
"I don't think the sales have been zero for two years?" she cheekily added. Moa went on to state she'd previously contacted Epic (who gained the rights post-acquisition) but never received a response back then.
In response to Moa, Epic said it was "looking into this and the team will be reaching out to you directly."
After gaining Mediatonic, Epic delisted Hatoful Boyfriend's remake from console and mobile storefronts, making it only purchasable via Steam. Moa stressed that despite all this, she's "totally fine," and well wishes should go to the developers. 
"I just wish I had been strong and influential enough to support all of nice people from Mediatonic," she wrote. "They've been always nice to me and Hatoful."
btw I've got no royalty payment for Hatoful Boyfriend from Epic since they acquired Mediatonic back in spring 2021. I don't think the sales have been zero for two years?🤔

— Moa (@moa810) September 28, 2023