Lorenzo Viotti sets the tone with maestria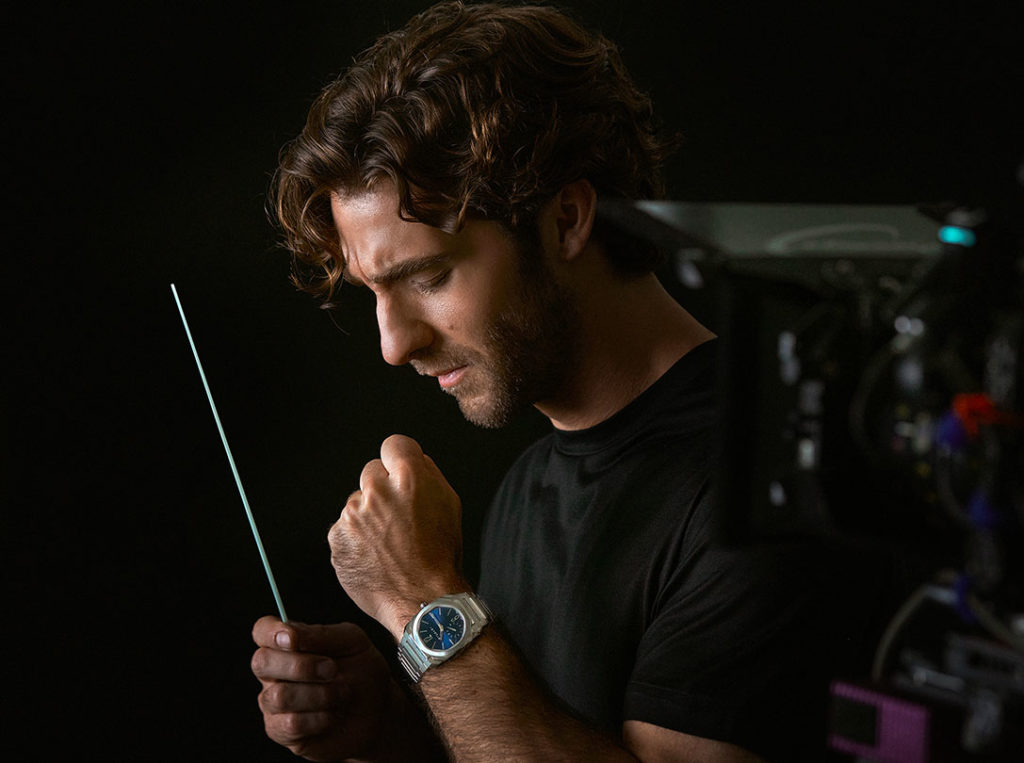 In Unexpected Wonders, filmed by the brilliant Italian director Paolo Sorrentino, Bulgari's muses Zendaya and Anne Hathaway evoke the timeless beauty in which the ordinary becomes extraordinary. What city other than Rome better epitomizes such charm and grace? It is therefore not without merit that the Eternal City is once again the setting for the second part of this campaign, dedicated for the first time to men's watches. The manufacturer from Rome invites us to follow our own path, just like the one taken by its brilliant and charismatic ambassador Lorenzo Viotti. For this series, the Octo Finissimo Automatique and the Octo Finissimo Calendrier Perpetuel are the finest watches in the world in their category, becoming accomplices of a life filled with passion.
Born in Lausanne in 1990 to an Italian family, the Franco-Swiss conductor shares Bulgari's quest for excellence, virtuously combining the rigor of classical music with the spirit of innovation. "I really believe in wonder, the simple fact of being able to admire the city of Rome, to feel the power of history, and the genius of humanity, this amazes me." Thus, Lorenzo Viotti conveys his emotions. Without holding back. His atypical, spontaneous personality is captivating. With more than 100,000 followers on his Instagram account, the music director of the National Opera and the Netherlands Philharmonic takes pleasure in connecting with people. He wields the conductor's baton as virtuously as he does social networks with one goal: drawing the younger generation to his concerts. To achieve this, Lorenzo Viotti, like Bulgari, likes to go against the grain, not against the rhythm!