What to expect out of Summer Game Fest and other showcases
We're halfway through 2022, and that means the summer of never-ending game showcases is upon us. What was once a flurry of announcements focused around E3 has evolved into a charcuterie board of live streaming showcases hosted by different event organizers, platform holders, and other key stakeholders in the video game business. 
As the industry prepares to market titles for the holiday season (and surprisingly prolific March release season), it's worth pausing to take stock of what the industry might be preparing to focus on in the months ahead. At the top-level, here are some of the key themes we're anticipating from this year's showcases:
High-profile teasers and announcements for major franchises: 'tis the reason for the season, after all. Whatever other industry nuances creep through in the showcases, the most attention will be on publishers like Microsoft, Sony, EA, Capcom, and beyond. In 2021, it was Elden Ring that drove the most conversation and interest in the Summer Game Fest showcase, and we should anticipate titles of similar scope at this year's show. 
Remakes, reboots, and remasters: The video game industry is officially old enough to begin remaking and rebooting classic game franchises that you swear released just a few years ago. The Resident Evil series has already shot ahead of the pack, but with EA working on a remake of Dead Space, and promises from Embracer Group to remake games like Tomb Raider, we should expect more of these to surface in 2022. 

The new wave of Hollywood crossovers continues: In 2021, we saw games like Sea of Thieves strike deals with major entertainment IP holders like Disney to bring franchise characters into their games. We also saw new energy behind video game versions of beloved films and TV shows, and games like Evil Dead: The Game have begun to show the commercial prospects for even cult franchises. Expect more familiar faces and beloved brands when you tune in this summer.
Triple-A veteran studios beginning to show product: Frost Giant Studios, one of the many companies founded by veterans of triple-A companies like Blizzard Entertainment that have soaked up an obscene amount of cash from venture capitalists in the last few years, is one of the listed partners for Summer Game Fest. We've already seen one game (Marvel Snap) revealed from Second Dinner, the studio founded by several former Hearthstone developers, so maybe more of these startups will be showing off what they've been doing with the gobsmacking amounts of money they've raised in the last few years.

With our (surely doomed) predictions out of the way, here are what you can expect from the summer 2022 showcases:

PlayStation State of Play (June 2, 2022)
This one we actually need to talk about in the past tense, because Sony kept its State of Play plans fairly close to its chest until swooping in for the June 2 broadcast. C'est la vie.
PlayStation took a very light touch with this showcase, keeping its first-party exclusives close to the chest while letting third-party partners like Square Enix and Capcom take center stage. The company did show off four PSVR titles (two ports, one multiplatform title, and Horizon: Call of the Mountain), and announced that Marvel's Spider-Man and Marvel's Spider-Man: Miles Morales were getting PC ports, reinforcing some of the early strategy SIE has discussed in relation to its plans for expanding its library beyond just console games.
Summer Game Fest Live (June 9, 2022, 11AM PT)
Geoff Keighley's spite-driven games showcase takes center stage in 2022, and will be one of the most-viewed events. The most high-profile developers/publishers at this event will likely include:
2K
Activision
Bandai Namco
Bloober Team
Capcom
Deep Silver
EA
Epic Games
miHoYo
Sega
Square Enix
Warner Bros. Games
(You can find all the announced partners for Summer Game Fest's June events right here.)
Keighley does appear to be doing some early expectation management before the show takes place, telling listeners in a Twitter Spaces conversation that the show will feature mostly "already announced" games. Saying that this showcase "is not The Game Awards," he implied that the bigger reveals in his broadcasts will come much later this year.

Bloober Team, Capcom, and Warner Bros. Games are catching our eye in this group the most. Credible rumors have been swirling about Bloober Team's likely involvement in a Silent Hill project of some kind, in partnership with Konami. Capcom are the stewards of the Monster Hunter franchise, which has become a massive financial success in global markets, and has already shared news on some upcoming Resident Evil projects during PlayStation's broadcast. Warner Bros. Games feels like a likely destination for a high-profile Hollywood crossover. 
In the last couple of years, Time Warner first flirted with the notion of selling off Warner Bros. Games before changing course and bringing the company back into its grasp. Given the range of IP at its disposal, this might be a good year for the publisher to tap into those reserves of Warner Bros. characters. After all, the company's recent dealings include launching a beta for the licensed character brawler MultiVersus, which lets players pit characters like Scooby Doo's Shaggy, DC's Batman, and Game of Thrones' Arya Stark against one another in Super Smash Bros.-like combat.

If nothing else, it'd be nice to hear about a new Lego game from Traveler's Tales, a series that has been a well-performing fixture in the company's summer reveals for many years. The most recent title in that series, Lego Star Wars: The Skywalker Saga, saw a successful launch just a few months back with 3.2 million sales in a matter of weeks.
This may be the summer that 2K Games reveals its new BioShock game that's been in the works, but that game may also stay submerged in the depths for quite some time.
Day of the Devs @ Summer Game Fest (June 9, 2022, after Summer Game Fest Live)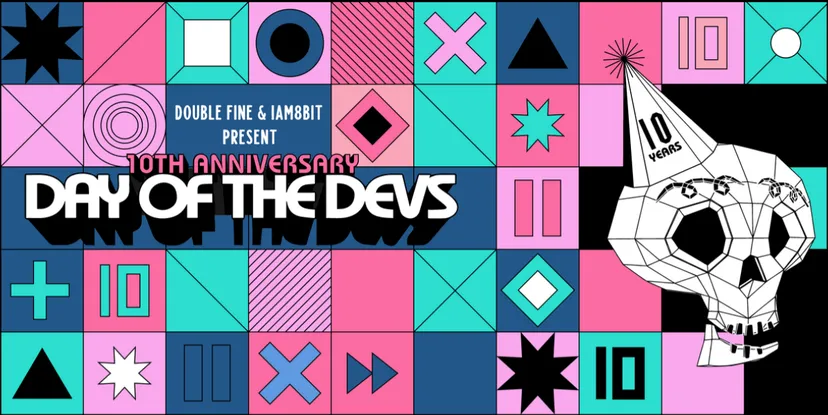 Day of the Devs has been Double Fine and iam8bit's platform for showcasing a neat array of independent games, with budgets ranging from very small to the occasional "double-A" indie. The selection process seeks out new and exciting games from developers with diverse backgrounds or unique perspectives, and the show brings a compelling roster year after year.
Last year's Day of the Devs featured notable titles like Axiom Verge 2, Death's Door, and Toem. Smaller titles like Soup Pot and A Musical Story also stood out from the crowd. This always makes for a good showcase of what talented indie developers have in the works. Some titles have already been confirmed to show up, including an unannounced project from ustwo games, HiWarp's Naiad, Wishfully Games' Planet of Lana, CoinCrewGames' Escape Academy, and more.
Devolver Digital Showcase (June 9, 2022, 3PM PT)
Devolver Digital has spent the last few summers shrugging off the traditional video game announcement stream in favor of nightmarish performance art pieces that mock traditional E3 press conferences. Its 2021 broadcast did include some new game announcements, but still kept the humor and storylines from previous events.
What might be different in 2022? Well the independent game publisher did go public late last year, and that might mean it's been able to sign more games than it has in prior years. If the comedy bits (and Suda51?) don't dominate down the show, we might see an expanded roster of titles.
Interestingly, the 2021 version of this showcase is where Devolver Digital showed off Inscryption last year, before it went on to win the grand prize at both the Independent Games Festival and the Game Developers Choice Awards (both hosted by our sibling organization Game Developers Conference). 

Netflix Geeked Week: Gaming (June 10, 2022, 10AM PT)
Netflix Geeked Week could be the major highlight of Hollywood's connection to the video game world. Netflix's video game adaptations have mainly included animated adaptations up to this point, but this is also the company that's made lots of noise about its desire to add video games to its subscription model. So much so that the company has acquired studios like Boss Fight Entertainment, Next Games, and Night School Studio all within the last year.
This could mean we get to see what a first-party Netflix game looks like, but it might also mean that we just get to look at more animated adaptations. A second season of League of Legends spinoff Arcane, footage from one of the animated Ubisoft projects, and other previously-teased TV shows are likely to appear.
However, Netflix's video game adaptation ambitions now also include a number of live-action shows and movies adapted from games like BioShock and Assassin's Creed. It's unclear if any of those are far enough in development to be debuted on a livestream, but with Netflix's financials taking a brutal pounding in 2022, the company may want to show customers (and investors) that it has high-demand content coming down the pipe.
Tribeca Games Spotlight @ Summer Game Fest (June 10, 2022, 12PM PT)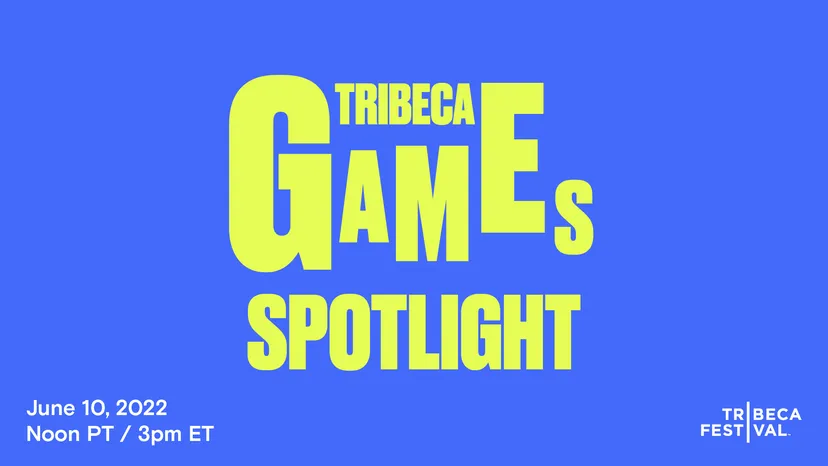 This spotlight held in partnership with the Tribeca film festival, showcasing games selected by the organization. These include Asobo Studios' A Plague Tale: Requiem, Studio MDHR's Cuphead – The Delicious Last Course, Night School Studio's Oxenfree II: Lost Signals, and Outerloop Games' Thirsty Suitors.
Tribeca will be allowing players to sign up for demos of these games using Parsec, a platform that has powered a number of press-focused demos during the COVID-19 pandemic and that was acquired by Unity late last year. We should be keeping an eye on the world of virtual timed demos, as their success may impact the return of in-person events like E3.
Guerilla Collective Showcase + Wholesome Direct (June 11, 2022, 8AM PT)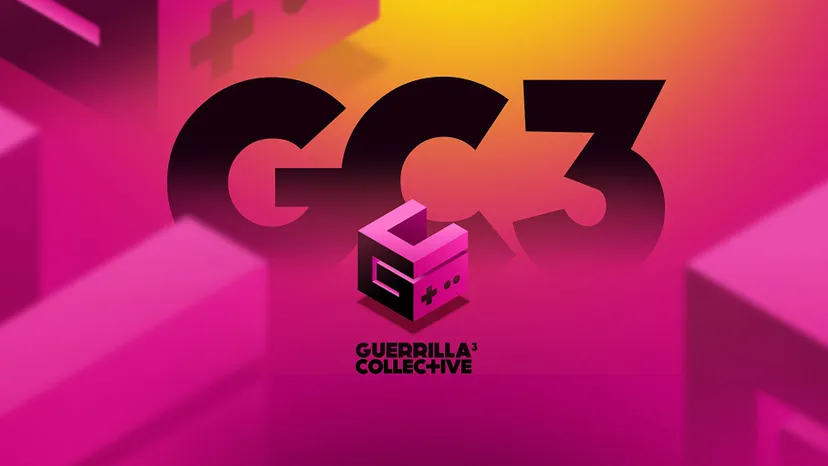 This additional indie game showcase produced by the Indie Media Exchange will also include a number of mid-sized developers and publishers. In the past, this showcase has included higher-budget titles from 505 Games, Farm 51, and more.
Immediately following the Guerilla Collective Showcase will be the Wholesome Direct, an assembly of indie games that land under the self-assigned label of  "wholesome." Community curator Matthew Taylor previously identified wholesome games as games that contain "comfort, compassion, and coziness." (The group's website does stress that "wholesome," is relative).
This batch of games excel at making the most impact with minimal budget. Not only do a few titles from here find success with audiences interested in slower-paced genres, but they're also home to a number of innovative design ideas that wind up influencing larger titles.
Future of Play Direct @ Summer Game Fest (June 11, 2022, 10:30am PT)
This is another independent games showcase, with titles from Kitfox Games, Humble Traveler, Humble Games, and other developers taking center stage. The show will also feature a live performance from musician Alex Moukala, who's gone viral not only for his game music reactions, but also his funk-fueled remixes.
Future of Play holds the distinction of being the one showcase aiming to feel like a digital party. It's hosted by V-tuber personality Melios, and invites fans to mingle with developers and each other on Discord. It's vaguely metaverse-y, and maybe a trend we'll see the ESA or Keighley pick up on in the future.
Future Games Showcase (June 11, 2022, 12PM PT)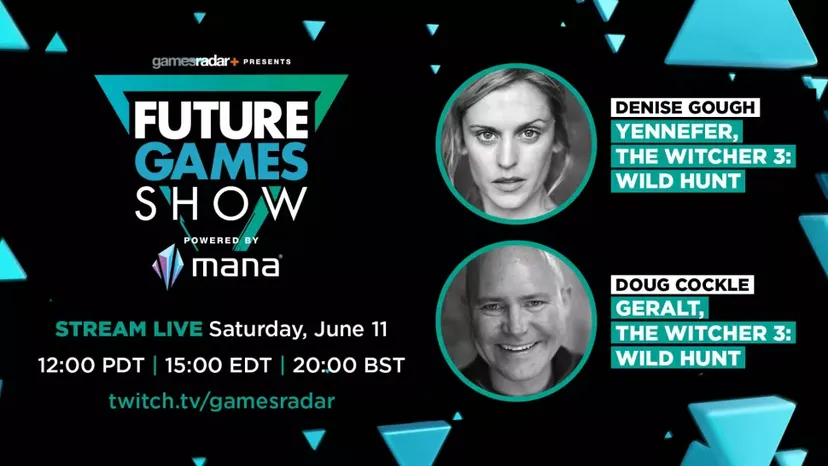 British media publishing conglomerate Future also has a games showcase, hosted this year by The Witcher 3: Wild Hunt actors Denise Gough and Doug Cockle. Major European game companies like Team17 and Thunderful Games are already teasing new releases.
The games in this showcase can come from mid-sized companies, and include a wealth of international talent. There's decent odds that some of the companies making games for this broadcast will find themselves snapped up in the continuing acquisitions assembly, or as key pieces in the portfolios of mid-sized publishers.
Xbox + Bethesda Games Showcase @ Summer Game Fest (June 12, 2022, 10AM PT)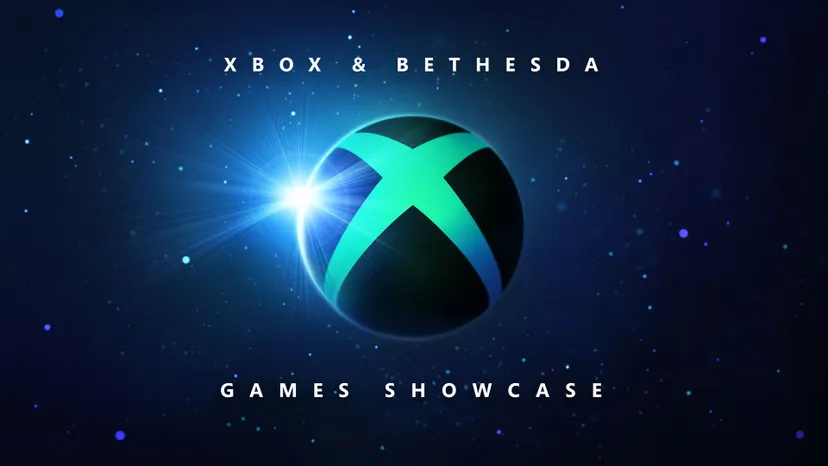 Xbox may have top billing, but it will be the array of ZeniMax-owned studios that steal the show in this cap-off event. Bethesda has already delayed its 2022 game Starfield into 2023, but this event will likely be the first time we see the game in action, likely driving interest and sales hype despite the long road to release.
Also on the table is a previously teased Hollywood IP adaptation; MachineGames, most well known for the recent run of Wolfenstein games, is working on an Indiana Jones game that seems due for a public reveal. Arkane's previously announced (and delayed) vampire-hunting title Redfall will likely also be shown.
Starfield's delay into 2023 put Microsoft into the uncomfortable position of having no announced first-party games for the 2022 holiday season. That could change with this showcase, as previously under-wraps titles may finally take center stage. 
One question worth asking is if any Halo Infinite live content is set to be shown off at this event. After a booming launch, 343 Industries' open-world adventure has been struggling to keep content updates flowing, with major features like level building Forge Mode repeatedly delayed. A high-profile feature presentation of Forge Mode and other new features coming to Halo Infinite could help drive interest in the game's multiplayer offerings
Studios to keep an eye on include Obsidian Entertainment (currently working on Avowed, a first-person fantasy RPG set in the Pillars of Eternity series), Double Fine, which released Psychonauts 2 to commercial and critical success in 2021 but has not yet announced its next title, and The Coalition, which may have a new Gears of War title to show off.
Ninja Theory is also likely to show off new footage of Senua's Saga: Hellblade II, and Undead Labs might have more State of Decay 3 gameplay to show off. It will be very surprising if The Initiative's Perfect Dark reboot is shown off, given the studio's turbulence with talent turnover (and a much-publicized development partnership with Crystal Dynamics potentially being tossed about by that company's acquisition by Embracer Group), but anything's possible.
This showcase is likely one where we'll see more Hollywood IP crossovers and possibly a game remake or two. Microsoft has used its broadcast time to make both events part of its showcases in the past, and another set of surprise reveals may be in the works here.
PC Gaming Show (June 12, 2022, 12:30PM PT)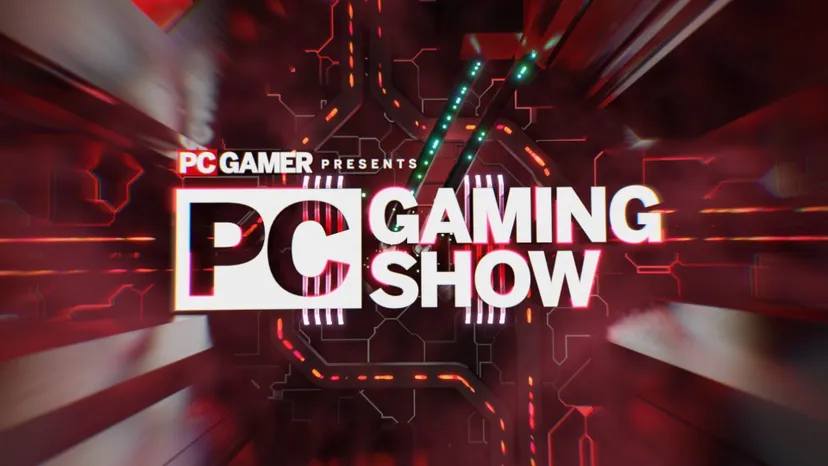 Next up, we've got the PC Gaming Show, the far-too-long showcase that hammers home the power of the PC market. Strategy games, niche FPS titles, and survival games often take top billing here, and 2022 indie hit Citizen Sleeper did make its first debut during the 2021 showcase.
If we're talking about IP exploitation this summer, Paradox Interactive feels most poised to steal this show thanks to its shepherding of the World of Darkness tabletop franchise (particularly on PC). A few years ago it was a revelation when the company announced a single (now-"delayed indefinitely") sequel for the Vampire: The Masquerade – Bloodlines PC game series. Now, the company has licensed the IP to several external studios, giving us games like Vampire: The Masquerade – Bloodhunt, and Vampire: The Masquerade – Swansong. It also opened the doors for indie developers to make small commercial games based on the franchise.
This showcase would either be a good place to debut what new studio is working on Bloodlines II (prior development on the game by Hardsuit Labs was axed after years of delays and development struggles), or show off new entries in other genres. There's momentum behind the World of Darkness universe thanks to a growing interest in tabletop role-playing games and the franchise's flexibility in entering different video game genres.
Capcom Showcase (June 13, 2022, 3PM PT)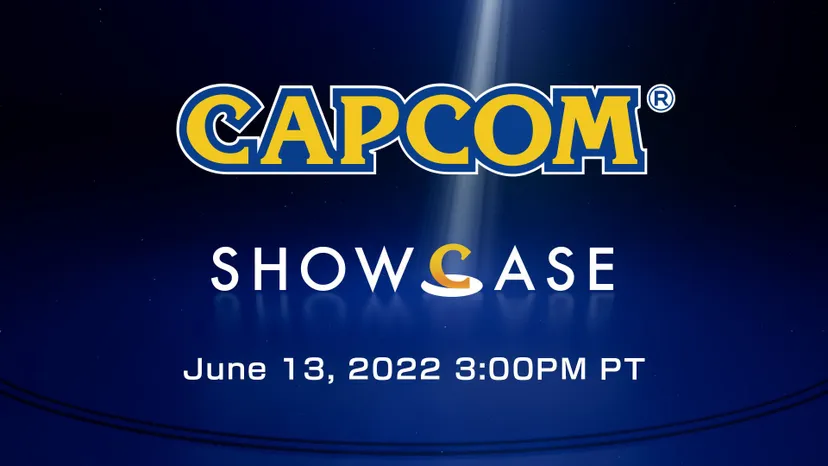 Capcom is getting in on the publisher live streaming showcases, with a "new" digital event sneaking in to cap off the Summer Game Fest presentations for June. This showcase will include "35 minutes of news and in-depth updates on previously announced Capcom titles," the publisher has announced.
What's notable about this showcase is that it was announced after Street Fighter 6 and Resident Evil 4: Remake were announced at PlayStation's State of Play. Capcom is also set to appear in the main Summer Game Festival showcase, leaving not many more revelations for this event.
That might mean this broadcast will be mostly footage of already-revealed games, but there's a chance Capcom will have something special for dedicated fans waiting in the wings as well.
THQ Nordic Digital Showcase (August 12, 2022, 12PM PT)
August is far off, but the COVID-19 pandemic managed to take the normal summer-season showcase of new games and stretch them out for literal months on end. THQ Nordic is now one of the many, many companies owned by Swedish investor group Embracer. A teaser trailer for the broadcast shows off a wide array of games that range from a Spongebob platformer to action games, shooters, and more.
Gamescom Opening Night (August 25, 2022)
Geoff Keighley will return in August for the opening night broadcast of Gamescom. This showcase has grown in prominence in recent years, and is often an opportunity for Keighley to expand the list of games shown off at events he hosts, or give updates on titles shown off earlier in the year.
In 2021, a reboot of Volition's Saints Row and expanded Death Stranding content were the top-tier highlights. Companies who sit out June's game marketing bonanza may take center stage here, using Europe's largest video game convention to draw attention to new titles.