VISUAL SYNCHRONIZATION
The independent brand offers an aesthetic alternative to its ingenious mechanism enabling the user to visually monitor the state of resonance with this limited edition of 25 watches.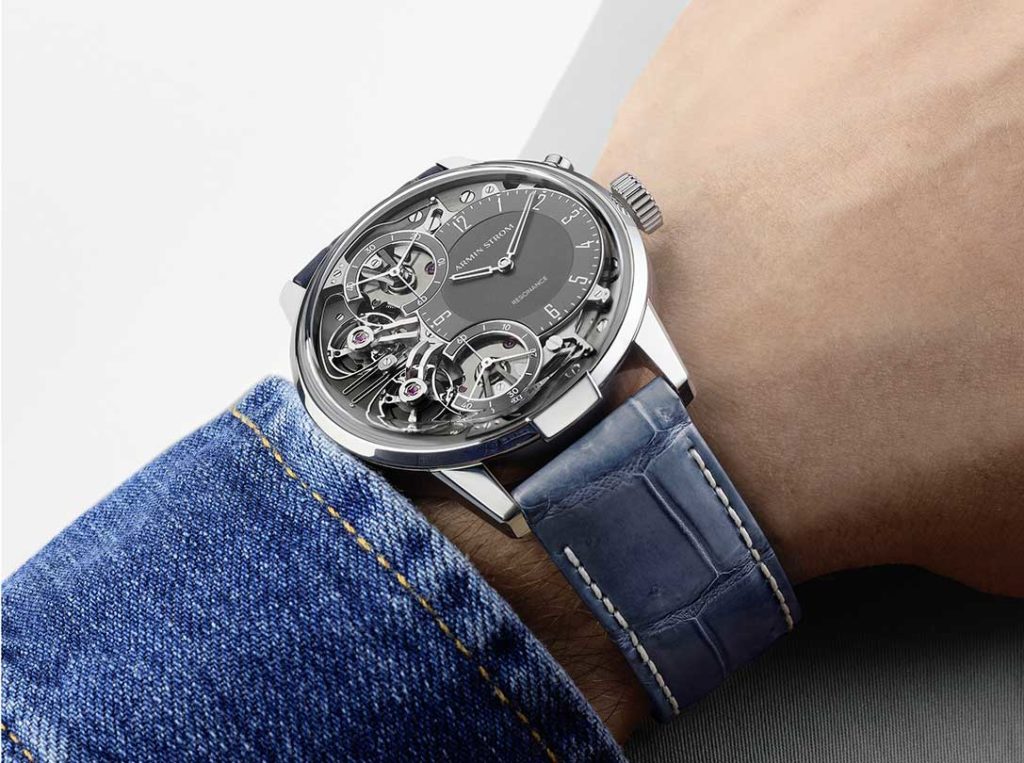 First identified by Christiaan Huygens (1629-1695), the phenomenon of resonance refers to an object's ability to absorb energy when subjected to forces that vary periodically over time. Two centuries later, in the field of watchmaking, thanks to Abraham-Louis Breguet, this transmission is achieved by producing vibrations by means of two interacting elements. This arrangement offers a significant advantage: it guarantees chronometric stability. In 2016, Armin Strom introduced a contemporary interpretation of this thanks to an ingenious mechanism. One balance wheel transfers energy to another wheel that absorbs it. What is special about this patented solution? To feature a physical link between the two components, a disengageable spring. This spring visually highlights the phenomenon of resonance with the two wheels turning in an opposite direction. This year's Mirrored Force Resonance watch features a new aesthetic for admiring the ARF21 caliber in action.
Nestled in a 43mm-diameter, 11.55mm stainless steel case, the movement with a duo of cylinders orchestrates the display of hours and minutes in an off-center dial crafted in black gold. The skeletonized design gives pride of place to the complex symmetrical architecture. A push-button at 2 o'clock resets the pair of running seconds indicators to zero while allowing the wearer to visually monitor the resonance status. Each timepiece is worn on a dark blue alligator wristband finished with a pin buckle. Erudite watchmaking always has a touch of elegance!